Some time ago we bought a HyperX Quadcast. This is an awesome microphone and it even comes with it's own shockmount!
Like most microphone holders and shockmounts, it has a 3/8″-16 F thread. And like most microphone stands, the overhead mount is equiped with a 5/8″-27 M thread. We had a soft plastic converter but that didn't do it's job too well, making the HyperX a "Paralytic Mic".
We …. kinda …. solved it tho.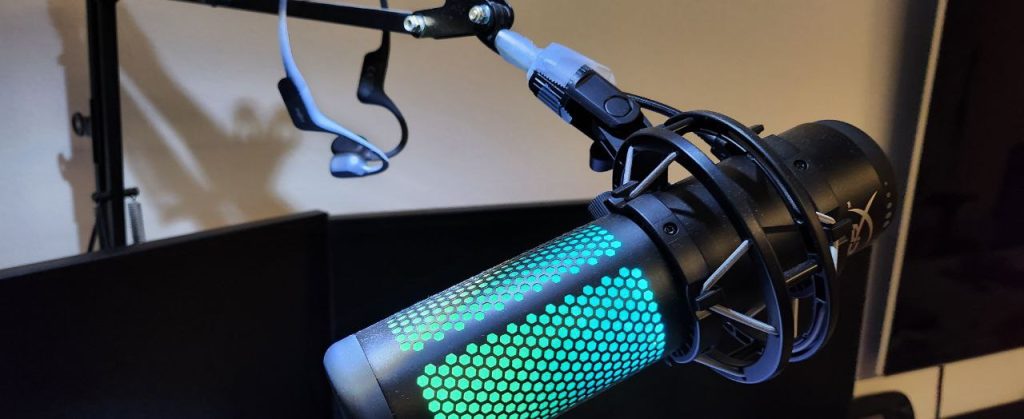 So i searched on thingyverse and found a Microphone stand screw adapter 5/8″-27 M to 3/8″-16 F . So i had a BIIIIG happy, because this thing we could 3D print in strong ABS. So i increased the wall thickness to 5 lines to make it stronger and with the ABS it would be way tougher than the chewinggum one we used until now.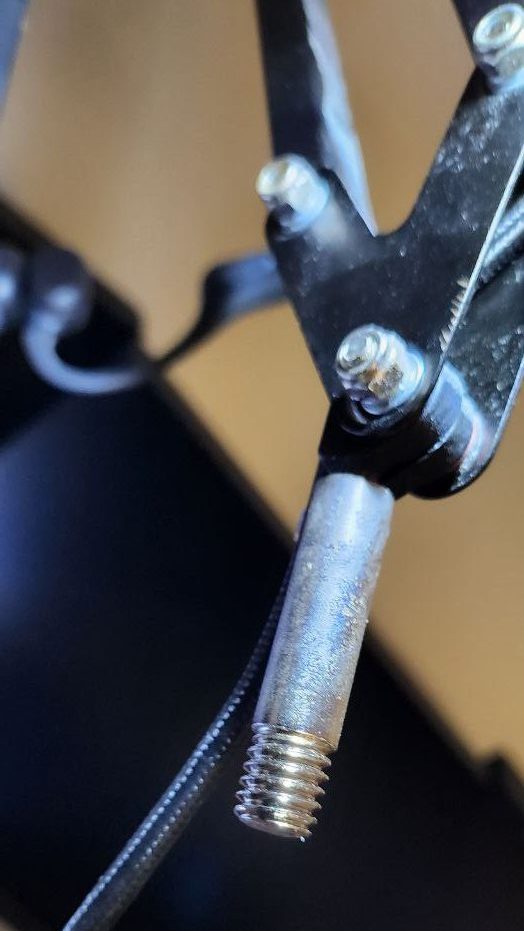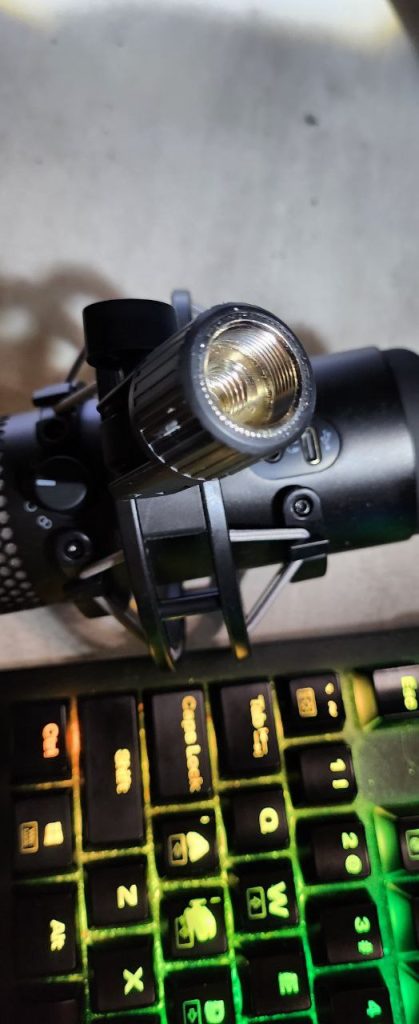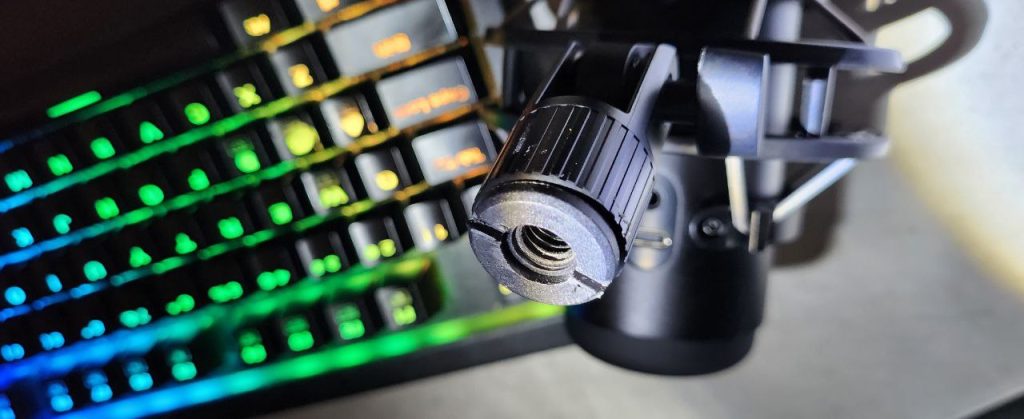 I downloaded the STL, plonked it into Ultimaker Cura 5 , selected ABS as material but retained my own temperature of 235°C for the head, 100°C for the bed and a switched off cooling fan, and a speed of 100mm/s. With the enclosure we have over the Creality Ender 6 and these setting we are ready for printing ABS without warping.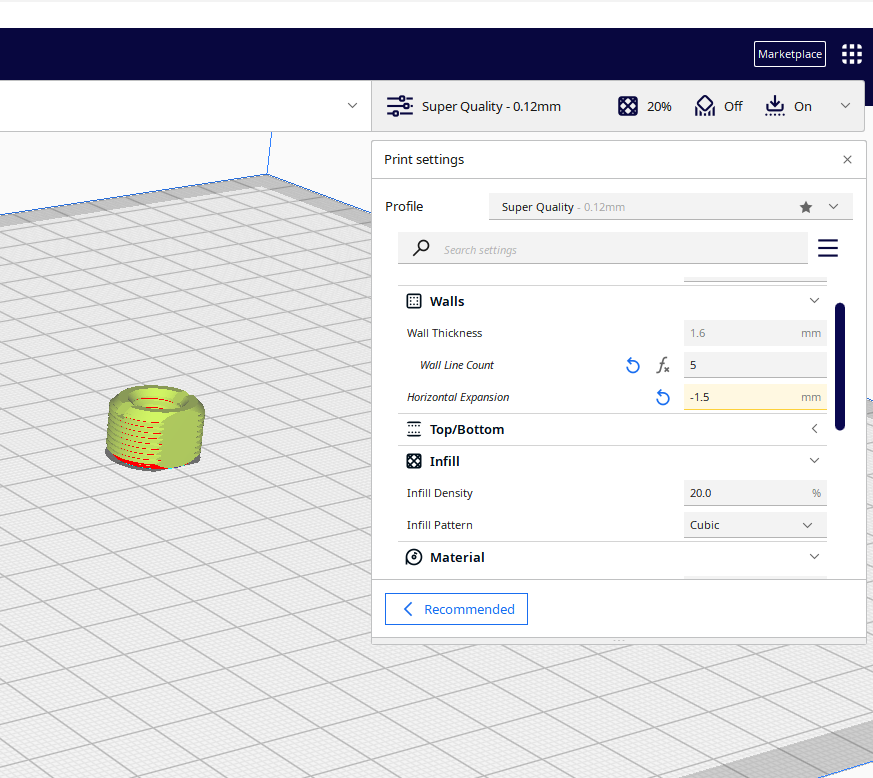 The result is a steady HyperX microphone that doesn't hang around like it's a drunk pirate anymore.